Marketing multiverse of madness
The impact of NFTs on customer relationship marketing.
In an amusing video on the Matrix promotion tour, Keanu Reeves was asked to comment on Warner Bros selling Matrix character NFTs.
Keanu responded with a laugh, mocking the interviewer's comment about NFTs and their incredible value, measured by the 'digital scarcity'. Judging that NFTs are simply assets 'that are easily reproduced', visibly deflating the poor interviewer, who quite possibly had already bought a few at $50 a pop, with the absolute certainty that he'd bagged a bargain investment.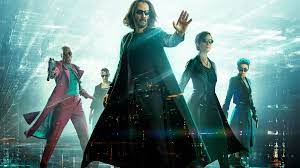 The cast of The Matrix Resurrections on the film's poster.

Were Warner Bros offering a unique pop culture investment, as the interviewer hopes – or are they laughing hardest of all, as they cash in, in the millions, on a bunch of jpegs that cost them almost nothing to produce?  
In case you haven't heard of them, an NFT, or Non-Fungible Token, is a digital-only asset which has a unique serial number assigned to it. Like cryptocurrency, an NFT is an asset whose value is not dependent on physical underwritten assets or a centralised system.  
Crypto and NFTs are only ever worth what someone is willing to buy and sell them for, totally tied to supply and demand. They only possess a perceived value. 
In being a digital only investment, which can be traded for other digital assets, or in theory, if you can find the right interest, even a physical one. So, again, in theory, you could see a house listed for £250k and offer in exchange your NFT rather than the cash. In so doing, you're valuing your NFT at £250k, despite what you may have paid for it – or what it could be sold for, maybe far less, or much more.  
I can't help but compare the above with the tale of Jack and the beanstalk. In our modern version, Jack is sold magic bean NFT's by a dodgy sounding marketeer. 
Jack takes a big gamble on the NFT hustler's magic beans, eventually they sprout huge beanstalks, which, Jack clambers up and raids the Metaverse for the first solid value asset he can find – a golden egg laying goose – ripping off a hapless giant minding his own business, and duly bringing his prize into the real world where he was able to revel in true wealth.  
Sadly, people are being led to believe this is not only a reality, but a likelihood. NFT's may one day find relevance and valuable use within the Metaverse, or they may be the emperor's new clothes. Time will tell.  
While gamblers and pioneers can be rewarded like Jack – after all early Bitcoin adopters did cash out a fortune – these are exceptions, not the rule.  
A Matrix NFT sold by Warner Bros for $50 hardly has the same qualities as Bitcoin in its infancy. And as for Justin Bieber buying a 'bored ape' NFT for $1.3M – that's just falling prey to a calculated marketing strategy in its own right, designed to grab headlines around the world and inject some interest into a 'celebrity brand', after all, Instagram and social media followers/engagement are huge revenue streams leveraged by internet personalities. 

Original image rights owned by Justin Bieber.
We can all read with bemusement, the amount the super-rich are willing to shell out on collecting these deliberately headline-grabbing crypto assets. But the real threat here is to the reputation of trusted brands who also see a short-term revenue opportunity. In some respects, I empathise. 
There are few businesses who were unscathed by the global pandemic, and if an open goal presents itself, it is almost too tempting to turn it down. 
For those at Warner Bros who saw an opportunity to jump on a flash trend to make a few million quid, I get it. You made your quick cash, but at what long term cost to your reputation.  
For the regular Joes (and Jacks) who are social media educated investors, looking for something that they can use to springboard themselves into a better situation, the power of influencer marketing and celebrity culture that is being wielded to influence this large group concerns me. The house always wins, and regular people stand to lose a great deal of money, buying magic beans, desperate to find a golden egg. 
As marketeers we have a responsibility to our audience, as well as our clients. Whilst we would encourage agility in a marketing strategy, it should always feed into the overall objective.  
Customer relationships and brand loyalty are the most valuable things a business can invest in. And, somewhat ironically, as with NFTs and digital-only assets, once the customer relationship bubble bursts, you may be hard pressed to ever recoup your losses, so treat them with respect.  
And yet. NFTs aren't the devil, either.  
If we remove the unsavoury element from this topic – that of exploitation, intentional or otherwise – NFTs represent a positive opportunity to reward loyalty. Not as a product to sell, but as an incentive, a value exchange for loyal customers within a well-considered CRM journey.  
Imagine you are a casual online game player; you play regularly with friends against people from all around the world. You may have even bought a few loot boxes to give you some new weapons, skins, things that have no real-world value, but have a value to you as a player in the game you enjoy. 
An announcement drops: an NFT will be hidden within one of the maps of your favourite game's hotly anticipated new release. It's ready to be discovered and claimed by any player within a 24hr window.  
Your group chat lights up. Your friends have had the notification too. One shares the Facebook/Meta announcement, another shares the YouTube video. You, a loot box buyer, check your emails. You see that you have not only been personally invited to the draft, but that there is a clue to the map which will have the NFT hidden within it. And critically, you're shown the time in which the new download will be made available for purchase.  
We should be looking to use NFTs as part of a valuable, modern, digitally progressive, enriched customer journey. 
This simple – and believable – scenario, enhances brand value. It includes customers. And it still contains the NFT at the centre of the announcement. Just one. It cost next to nothing to produce, and for the lucky winner, represents a unique digital asset that they now own.  
If this sounds familiar, that' because it is. Roald Dahl immortalised this strategy with his eccentric chocolate factory CEO, Willy Wonka and his coveted Golden Tickets.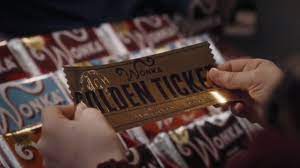 Willy Wonka's golden ticket, 'Charlie and the Chocolate Factory'.

By creating a limited giveaway item – which has no real-world value, but instead a once in a lifetime experiential value – Willy Wonka ignited a wildfire of demand for Wonka bars around the world.  
Wonka didn't change his product. He didn't sell the golden tickets, nor did they go via auctions exclusively to the highest bidders, who only had an interest in possessing the ticket – spoiled Verruca Salt being the exception. It didn't discriminate. Rich or poor, all had the same opportunity and accessibility. All they need do was buy a bar of chocolate to play the game and have a chance to win. 
We can use NFTs positively, creatively and enjoy having this innovative and egalitarian new marketing device available to us.  
Don't be lazy. Be creative. You might be able to fool your audience once, but you risk losing them forever if (when) the bubble pops. Think beyond a short sell, and you open yourself up to a new generation of engagement potential.  
It is a very exciting time. However, savvy marketeers won't get swept up with the excitement, we'll harness it for everyone's benefit. Because without your customers, you have no business.  
So don't peddle them magic beans. Sell them the dream of finding your golden ticket. 
Tom Parkes
Account Director
[email protected]

Talk to me about B2B strategy, ABM, channel loyalty and reward programmes