Prime and proper: how to effectively activate & engage your dormant customer base
According to a recent LinkedIn survey, due to Covid, 45% of B2B and B2C marketers are saying they will be taking a more tactical approach.
It's understandable, of course. The economic impact of Covid is forcing many to shift their focus from long term development to 'quick wins'. But, the trouble with being tactical is that the stuff that you want to happen quickly still doesn't happen quickly enough…
When you're up against it, how can you effectively drive e-commerce sales?
As marketers we can't simply "switch on" an individual who hasn't been engaging with the offer communications they've been receiving, visiting the shop or showing the slightest bit of interest in 'buying online'.
Your typical active customer database is made up of lots of folks all with different views of how they want to interact with your brand through any given channel. Some are there to buy, of course, but far more are choosing to receive communications so that they can stay in touch or at least stay close to a brand they like. And when they do buy your product, it's probably more likely that they will buy somewhere else – and, (heaven forbid!), that might even be offline.
Now's the prime time to get your database spending
Of course, any self-respecting direct channel owner will want to change that state of affairs and ensure that more and more of their customers are choosing to buy from them. We can't always rely on global pandemics to suddenly convert an audience to a different set of behaviours. We need to take steps to do it ourselves.
This is where Priming comes in.
At its most basic level, Priming is simply awareness – an opportunity for a customer to take an action that they had not considered, or hadn't even been aware of before.
Black Friday and Cyber Monday are now well-established dates in the calendar. But when we're considering the data selections for a client's annual campaign, we know the majority of the audience won't necessarily be ready to make the most of it.
So, what do we do? Several weeks ahead of the event we begin to include peripheral audience selections, ordinarily excluded from ecommerce activity, for example, those with low or non-existent engagement. Using a specific programme of communications and running a series of lower-key sales promotions, we see the benefit of highlighting the brand's direct retail proposition ahead of the big event itself.
The result. We pull new active audiences with ecommerce potential into the fold; Priming them for consideration and purchase at the most important time of the year for retail. And we find we can do this effectively every year.
It's not just sales that can benefit from Priming either
Where attitudinal drivers are working against you, it can help remove or reduce some of those barriers. It can be a painful process of course. Your typical CRM communication isn't the natural choice for shifting perceptions at any kind of scale or speed. On the other hand, the steady rhythm of an always-on programme can provide an effective drip-drip of messaging and content that can change minds and shift behaviour over time.
Of course, you might get lucky. The right tactical message at the right time can change attitude and actions incredibly quickly. As a result of COVID-19, it took just 90 days to leap 10 years in terms of ecommerce penetration. Of course, necessity drove increased demand, but retail brands who communicated 'convenience' and 'safety' as part of their retail proposition appear to have gained a notable advantage.
The people on your database are not museum exhibits. The act of profiling and segmentation can lull us into viewing customers as static and stuck in some permanent silo or audience definition. In fact, your database is a fluid and dynamic pot of potential just waiting to be tapped.
Often, Priming provides that missing link – connecting the neglected mass of your customer database with the opportunity they've been waiting for. Try it for yourself. Or, better still, see if Flourish can help you Prime your database through ongoing CRM.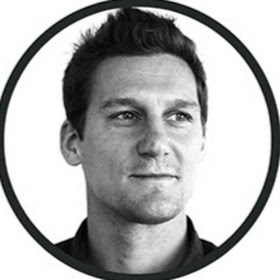 Written by Stephen Davies
Managing Partner
Drop our Managing Partner Stephen Davis a line and he'll be happy to outline how Flourish could help you use Priming to effectively increase e-commerce sales.